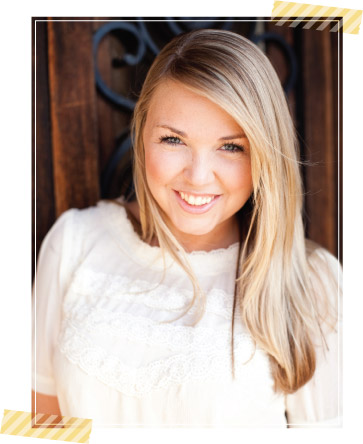 I'm so excited for you!! Your wedding day is one of the happiest days of your life. You're surrounded by the people you love the most, you look the best you've ever looked, your smile is captivating, you're beaming with love for one another, and you couldn't be happier. That happiness fills me with joy and is why I love my job so much. It's contagious! I've always known I wanted to be a wedding photographer so I could capture those moments of true happiness. It just doesn't get any better than that!
I'm a southern girl with a love for life and my job. I'm a hopeless romantic and my photography is a fun expression of my personality. I love all things polka dot, eat dessert for breakfast, watch silly teenybopper TV, jam out to 80's music, can't live without my iPhone, and will never let go of my love for Britney Spears. My favorite place to be is on the dance floor, traveling makes me giddy, scuba diving is my newest hobby, and sometimes I wish I could be Taylor Swift.
When I'm not behind the camera I am drinking way too much diet coke, watching way too much TV, talking too loud, laughing at my amazing husband, or spending time with my sweet family.
I'm so thankful to God for allowing this to be my life.