Okay, SO officially I am the worst blogger ever. I'm going to do my best to make up for that!! Since my sweet baby is 9 months old today, I thought I would FINALLY recap my pregnancy and her birth and try and catch up blogging her life thus far. I can't believe she's been out as long as she was in. Crazy how fast time flies. This is a LONG post and I really hope it's not TMI, so if your a guy you might want to pass. BUUUUUUT here we go!!
So, first things first. We found out we were pregnant in Costa Rica! How fun is that!! I was shooting a wedding there and we made a mini vacay out of the trip. I thought something was up because we were at an all inclusive resort and there were tons of desserts at the buffet and I didn't want ANY. What!?! To me, that was a major red flag because I am always up for sweets! We were trying to decide if we were going to go scuba diving, so I decided to take a test. I had conveniently brought a test from home because I knew we'd likely find out on our trip. When I took the test I saw two very faint lines. Adam didn't think it was true but I opted to let him dive alone just in case. I took a test the next day and the lines were a little darker and by the third time it was for sure a positive test. Adam still didn't believe me, so when I took the third test I threw it at him. Not that super gushy romantic "we're pregnant" moment, but whatev.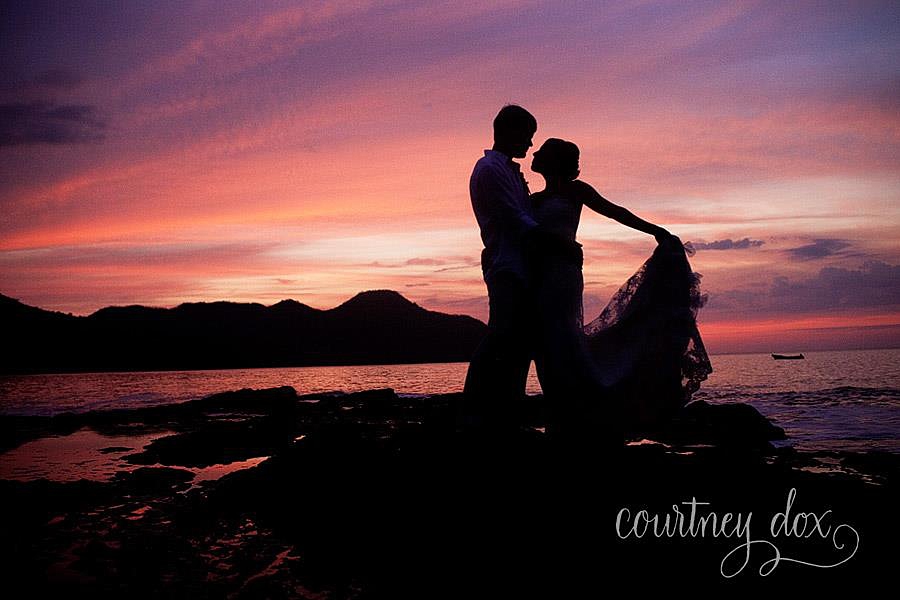 Costa Rica was an amazing trip and a Gorgeous Wedding!! Can't wait to go back!!
Here's our little bun in the oven at 9 weeks… sorry if it's weird to post this.
And our announcement…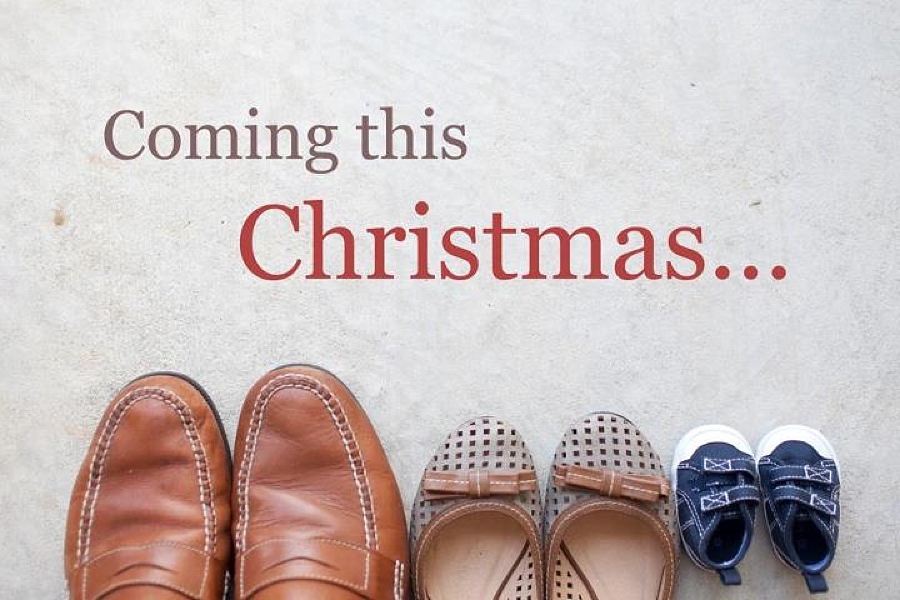 My pregnancy was so easy compared to most, but don't get me wrong, I love to complain. I'm also a hypochondriac by nature so everything was super dramatic. When you are pregnant… DON'T GOOGLE ANYTHING!!
I did have some awesome cravings…  Fruity Pebbles, Cutie's Oranges, and Rolos. Yes, really. I have no comments to defend this. It's just as weird as it sounds.
And…YES. I am a profession photographer and I took iphone pics of my pregnancy. It happened.

I did, however, feel pretty awesome while shooting weddings. This was after my last wedding at 32 weeks…
Thanks Charlotte for this awesome iphone pic of me!!
Here's me and the hubs, aka: "Uncle Si" at our annual Halloween party. I'm not going to lie, I thought my costume was quite clever. I was going to go with a magic eight ball, but I thought this was way better…
And…Yes, Adam is painting her room pretty much the same color as the wall. I had a mini meltdown about that. I thought it was a "light khaki" but apparently it was white. Another time for another drama.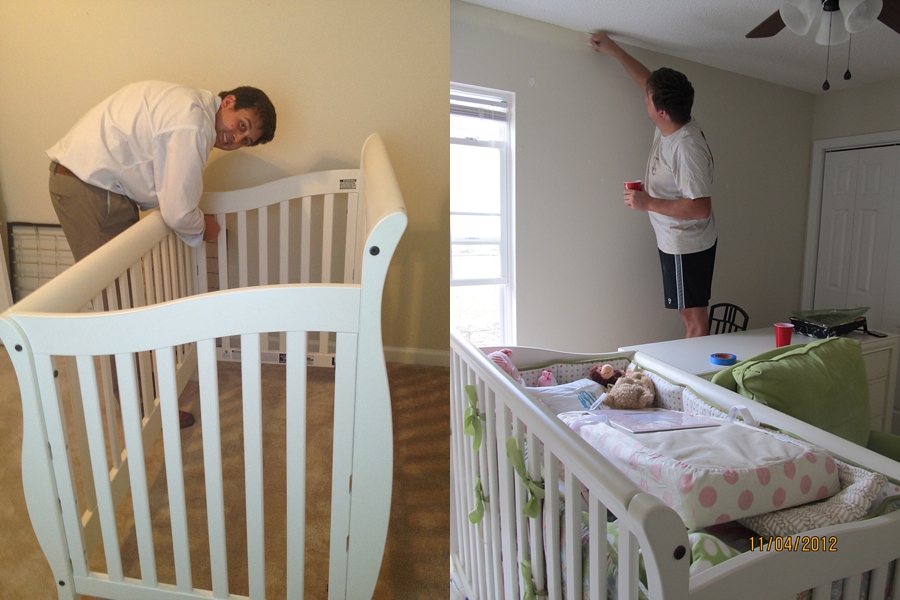 I'll debut her nursery on another post… or if I ever finish it.
OKAY… Boring so far, I know… but here comes the good stuff…
36 Weeks
So lets start a couple weeks before delivery. On Sunday night I started having back pains that came in waves about every 15 minutes or so… of course I thought I was in labor. Well I had back cramps all night, which come to find out were completely mild, but at the time I was sure I was in labor. I couldn't sleep so I got up at 2:00am wide awake, packed my bag, and finished the wedding I had been editing. I thought that I was having that "surge of energy" people talk about right before having a baby. I had a doctors appointment the next morning so I thought for sure he was going to tell me I was 3 cementers dilated and starting labor.  I was miserable in the waiting room just tired and hurting with so much lower back pain and swollen with some serious cankles. So as I'm sitting in the check in area my sweet nurse asks how I'm doing and I said I was having waves of lower back pain every fifteen minutes. Since I thought they were contractions I was letting her know that I had been timing them and they were every 15 minutes. I was for sure this was labor. I'm so thankful to her for not calling me out on my ridiculousness… I know she was like mmmmk. So I get checked, nothing. Not effaced, not dilated, just miserable.  To make it even worse when I climed up onto the table my doctor laughed and said "Now THAT is a canckle." So miserable and swollen I waddled home so disappointed.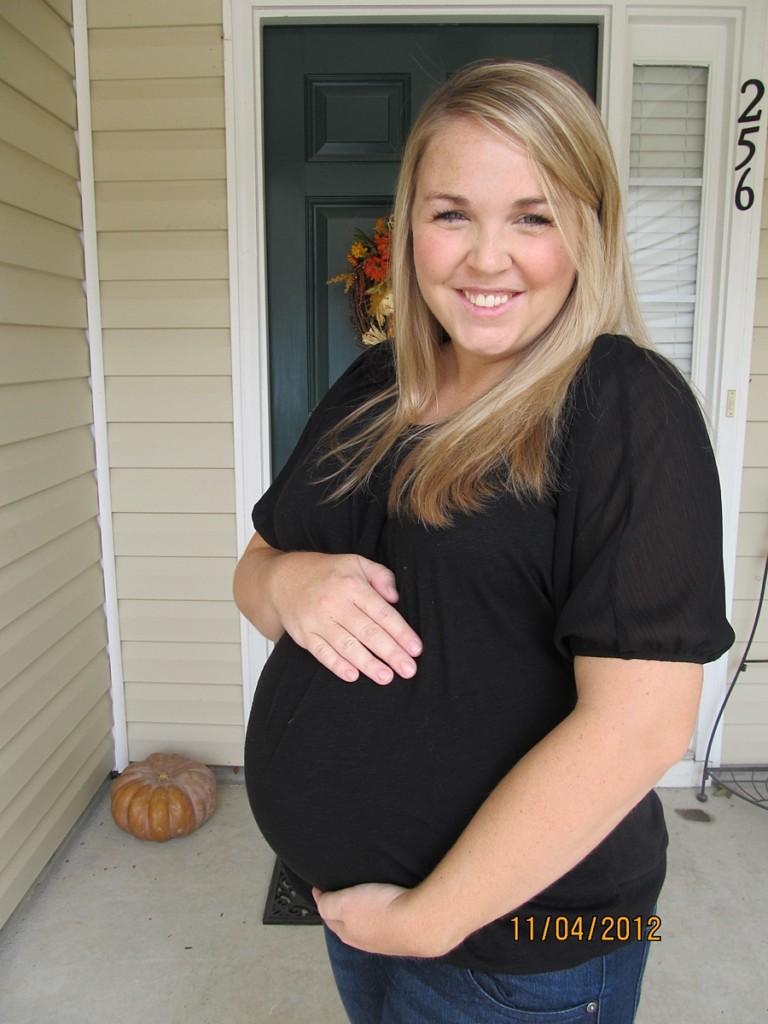 37 Weeks
Okay, this is super embarrassing and I'll try to leave all the awesome details to your imagination. Short version, tummy ache, accidentally overflowed the toilet and I was a little flustered so I hopped up and a little something came out. I couldn't tell if I was having "pregnancy incontinence" or if my water had broken. Hypochrodiac. Seriously. So we called the doctor and he told us to go ahead into the hospital and get checked. How do you know if your water breaks or not? I mean some else can't tell you if you peed or if your water broke. If your water hasn't broken before how are you supposed to know what it's like. But don't worry my bag was already packed and in the car since I thought I was in labor the week before. When I got to the hospital I had to go through triage, they make you wait, put on a gown and a monitor, and then get tested. And… it turns out I just peed. Seriously, I thought I was going to die of embarrassment. The sweet nurse told me it was very common, but she was just trying to make me feel better. You would think you know if you peed of not, but apparently not. It was pretty awesome to tell our family… "did your water break, nope, just peed." I was mortified that I wasn't in labor for the second time… That $500 bill was awesome but the blow to my ego was worse.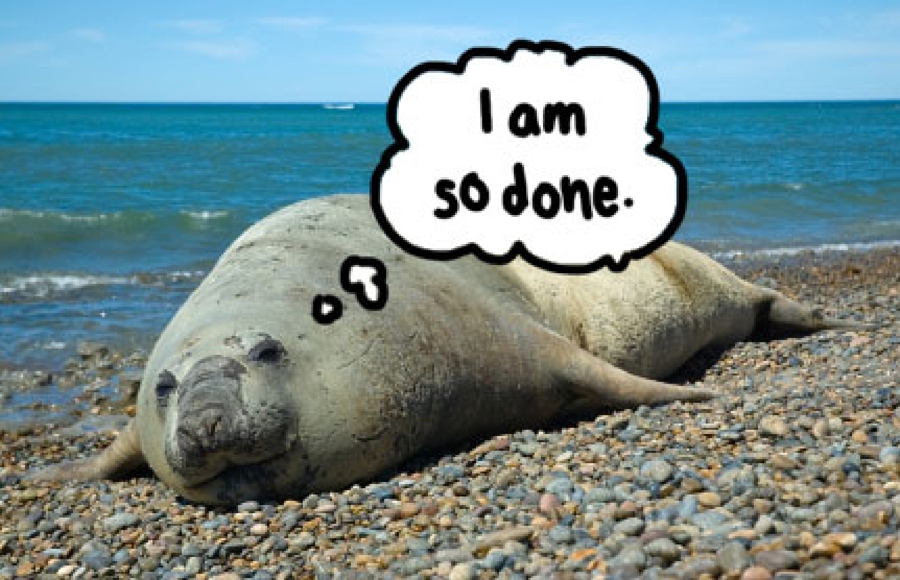 This pretty much sums up how I felt.
38 weeks
(Side Note: When you are that pregnant, it is really hard to put things into perspective on how lucky you are. I am embarrassed at my priorities and ungratefulness, but this is the true story.)
So the next week I had my 38 week appointment on Monday. I felt good at this appointment, no issues. I thought for sure they'd tell me I was progressing and things were moving along. Nope. Nothing. Not dilated. Not effaced. Nothing. My due date was December 19th and my doctor said he thought I'd be going to my due date or maybe even Christmas. I was so depressed, I cried on the way home…. "I don't want my baby to have a Christmas birthday that's terrible, I don't want to have to have combination presents, and birthday parties, CHRISTMAS BIRTHDAY PARTIES!?!, no one is in town over Christmas, she'll never have a birthday party. I don't want to be in the hospital on Christmas, this is going to ruin everyone's Christmas." Seriously… this is what I was saying.  I was so upset that I actually went to the grocery store, like any pregnant hormonal woman would do, and purchased every sweet I could possible buy. I bought brownies, Ice cream, cookies and a piece of pie. Can you picture a 9 months pregnant girl buying every sweet in the grocery store. Embarrassing and cliche to say the least. I didn't eat any of it but it felt good buying it to drown my sorrows. On my way home from the store I talked to my Mom and told her about the appointment, my sweet mother never lets me self loathe. She was so frustrated with me because I was so ungrateful. I wasn't "letting go and letting God" I was trying to be in control. Of corse devensively I'm like How can I be in control of my own pregnancy Mom? I can't make myself go into labor (believe me I tried.)  She remined me I had the best doctors and convinced me of God's plan and how we could have the funest Christmas cookie baking and snowman themed birthday parties. I decided I could handle that. (Yes, I was that concerned about her birthday parties, I'm going to blame the pregnancy brain.)That night I took my evening bath and prayed. I relinquished control to God and prayed for his Will. I felt an instant sigh of relief. The next night I found myself swaying infront of the tv because I read somewhere dancing could induce labor. Some faith I had!?! I was back to trying to get myself  to go into labor.  I caught myself trying to be in control again. I was upset with myself for not trusting God. That night as my husband and I got into bed around 11:15 I asked him to pray with me. We said a prayer for God's timing… no more than 15 min later my water broke… or did I just pee again?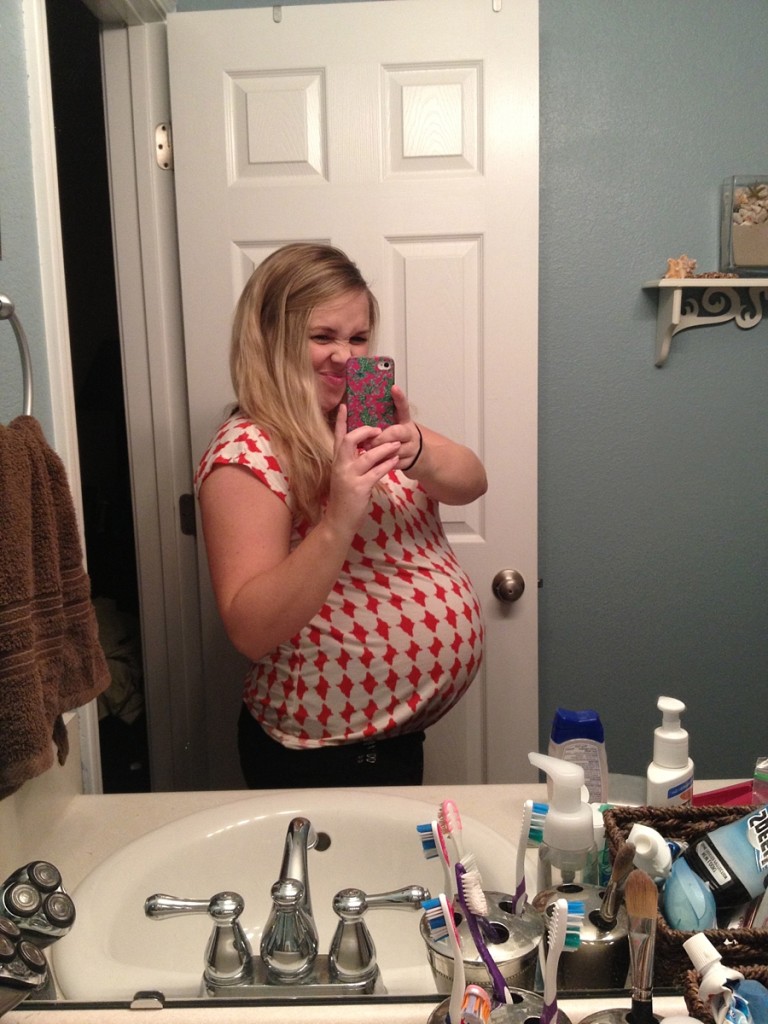 This awesome selfie was taken right before I headed to my 38 week appointment…
Come back for part two of this story… it gets WAY more entertaining…